The PB Swiss Tools 212LH-10 RB is PB Swiss Tools rainbow color coded hex key set, is a high quality set of allen keys with ball-ends that is used by many mechanics in the professional peloton.
In this article I will share my personal experiences since I own a set of PB Swiss Tools long allen keys for over 15 years, and still in perfect condition.
PB SWISS TOOLS 212LH-10 RB
"Colored ball point hex key L-wrench sets for hexagon socket screws, powder coated, color-coded according to size."
Contains nine color coded sizes in red plastic holder: 1,5 mm, 2 mm, 2,5 mm, 3 mm, 4 mm, 5 mm, 6 mm, 8 mm and 10 m. The color coding top layer is powder coated, and has a grippy finish (feels a little like rubberized).
The normal hex heads on the short end of the L-wrench are not powder coated as you can see in the picture below.
The plastic red holder keeps the set together and organized from small to large. Over time the holder will get a little dirty from grease and oil, but it simply doesn't break or wear out. If the color coding isn't sufficient you can also check out the hex key size on the holder. 🙂
David Rome, wrote an interesting article on Bikeradar before he started working for Cyclingtips in 2016: "Allen keys: everything you need to know". The article goes into the tolerances of different brands, and provides an overview of the different types of allen/hex keys.
In his more recent Cyclingtips "Ten products I loved in 2016" article David Rome tells about the PB Swiss Tools 212LH-10 RB hex key set:
"Surprisingly, the exact sizing of these keys are a little looser than some other top-quality options such as from Wiha or Bondhus, and you can feel a little more wiggle in the bolt when using these as a result, but you'll also never not be able to fit them into poorly sized bolts. Weirdly, despite this looser fit, they never seem to cam-out or damage any fasteners, and forever look new at the ends. It's something I can't quite explain, but these just feel better to use."
My personal experience is that I can fully underline that I've never damaged a bolt with the PB Swiss hex keys. The ball-heads have a good grip, while the length of the PB Swiss Tools 212LH-10 RB are pleasant and give you tremendous power when needed.
A recent addition is the PB Swiss Tools 470 Adapter, that can be attached to the 5 mm allen key and gives you the ability to put 1/4″ bits into the adapter. The picture below shows two sets both with the adapter.
CONCLUDING THOUGHTS AND WRAP-UP
As mentioned in the PB Swiss BikeTool and 470 Adapter review I have a set of PB Swiss Tools allen keys that are over 15 years old , but still in top notch condition despite intensive use. I purchased a second set specifically to have all my important bike tools together stored in a set of BERA CLIC+ toolboxes.
This rainbow color-coded version I bought as a present for a friend, and bought the PB Swiss Tools 212LH-10 RB at Prof-Tools for a price-point of just below € 35,-. For such a high quality set of allen keys this is a bargain, that you won't regret.
PB Swiss Tools 212LH-10 RB – Rainbow long hex key set ended upon Cyclingtips "Ten products I loved in 2016" articles from both David Rome, just as the Oakley Radar EV Prizm Road that I've reviewed a little while ago.
"Word of warning: if you're anything like me, be prepared for this to just be the beginning of your PB Swiss Tools collection."
In the 15+ years of use I've never wrecked a single bolt on my bike and other equipment, nor will you see any signs of wear on the key heads. There is just some grease and oil on the plastic holder. 🙂
So if you are in the race for a new set of good hex key than get the PB Swiss Tools 212LH-10 RB bargain from Prof-Tools
Other "PB Swiss Tools tools" that have been reviewed are:
And please check the tools page for a longer list with high quality tools to maintain your bikes.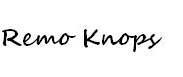 Please note that the article: "
PB Swiss Tools 212LH-10 RB – Rainbow long hex key set
" was originally published on 
www.remo-knops.com
 on 25-09-2017.