In this article I will review the Dynamic Drivetrain detailing brush, a small but strong brush to keep your rear derailleur pulley wheels clean developed by a Dutch company Dynamic Bike Care.
When you first pick-up the brush you think it is an old-school (non-electrical) tooth brush on steroids. However it is much more and well designed.
DESIGN DRIVETRAIN DETAILING BRUSH
A little while ago I've reviewed the Finish Line Grunge Brush, which is perfectly to clean your casette (between the cogs), while the other side, the one with three brushes, can be used to clean the chain. But how do you keep your derailleurs clean?
A piece of cloth is a good answer, but Dynamic Bike Care has developped the Drivetrain Detailing Brush for that. For explenation purposes I would like to split the Drivetrain Detailing Brush in three parts:
The handle, with proper grip for thumb and index fingers (like you also see with the Wera Kraftform of Hazet & PB Swiss Tools handles;
The offset, a part with dynamice branding that creates the required distance and angle to work in the tight spaces of the rear-derailleur;
The brush, roughly 4 cm with 4 rows of black brush hair.
The handle is solid while the "ergonomic" curve to position thumb and index-finger also give it a firm grip in your hand. The offset and brush part are perfectly positioned to work in the angles of the rear-derailleur, while with the thumb you can really push the brush onto the pulley wheels.
The brush hairs are hard and rigid, which allows for properly cleaning the wax, grease and dirt rests from the pulley wheels. In the old days I would use a cheap toothbrush for this work, but with the Dynamic Drivetrain Detailing Brush I have a tooth brush on steroids.
CONCLUDING THOUGHTS AND WRAP-UP
The Dynamic Drivetrain Detailing Brush can be purchased as a single item, or as part of the Speed Potion Wax Bundle.
As a single item the Drivetrain Detailing Brush is available for € 4,99 on the Dynamic Bike Care website, while the Speed Potion Wax Bundle has a price-point of € 49,99.
For this amazing price point it simply is a must have maintenance tool, every serious cyclist would need to have. What brushes do you personally use for your rear-derailleur ?
If you want to check out other cycling review categories, please check out the list below:
Don't forget to check out the Dynamic Chain Cleaner – Spray Can review, another great product from Dynamic Bike Care.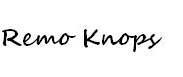 Dynamic Drivetrain Detailing Brush – cycling-review.net (archive.org)